"We Help Landlords" Postcard - Qty 250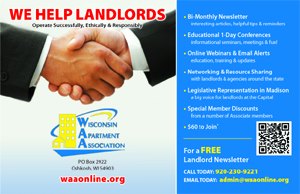 These compelling 5½" x 8½" postcards highlight 7 great reasons to join WAA on the colorful front side. And, on the back there's room for your Local info label under a succinct invitation from the Chairman. Mail these postcards to non-members to support your Local recruitment efforts effectively, and use them as hand-outs! And the QR code on the postcard will take them to your informational page on WAAonline.org website!
Buy them at WAA's "cost".
$85.00
Please Share Me On